Are you worth the risk of hugging?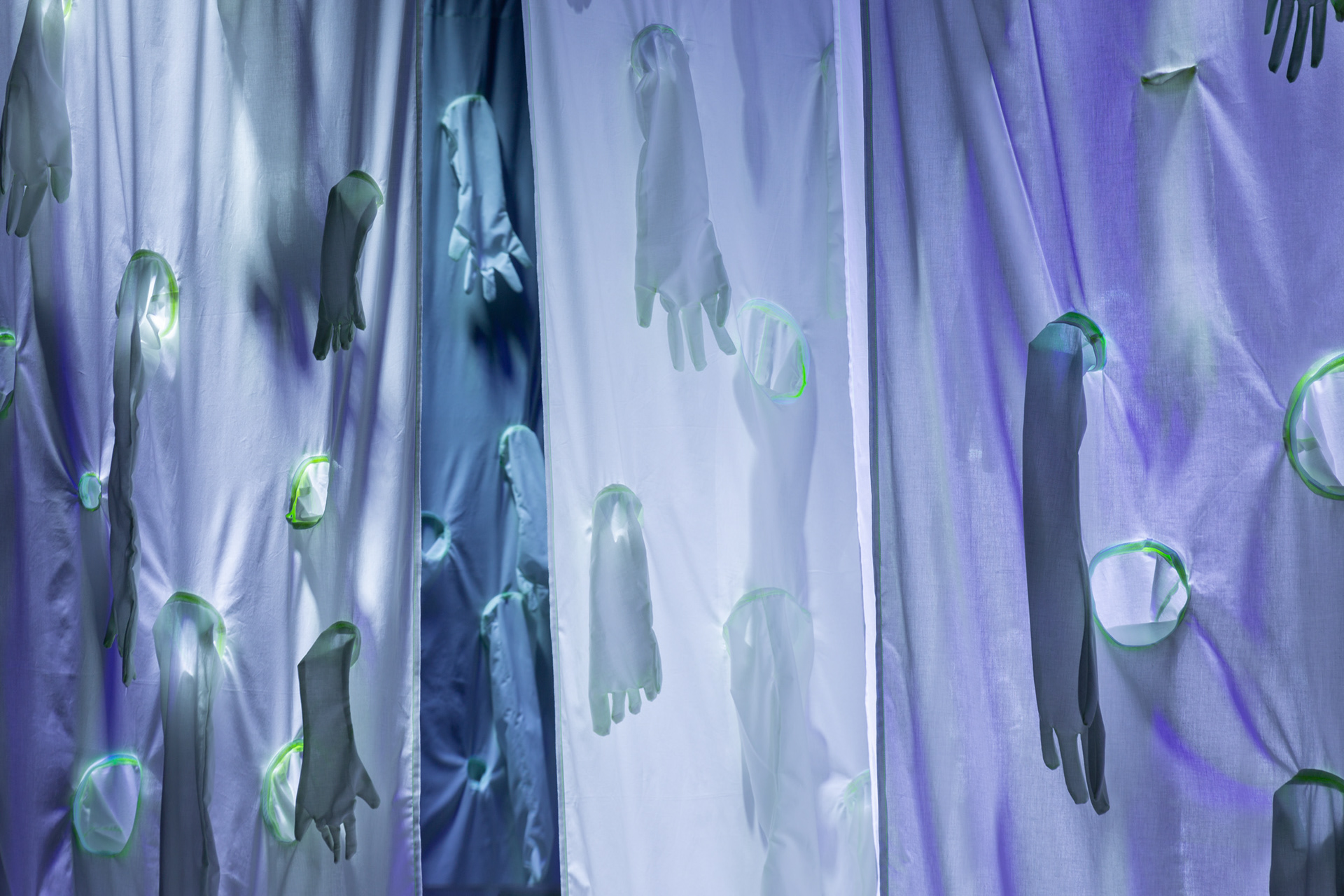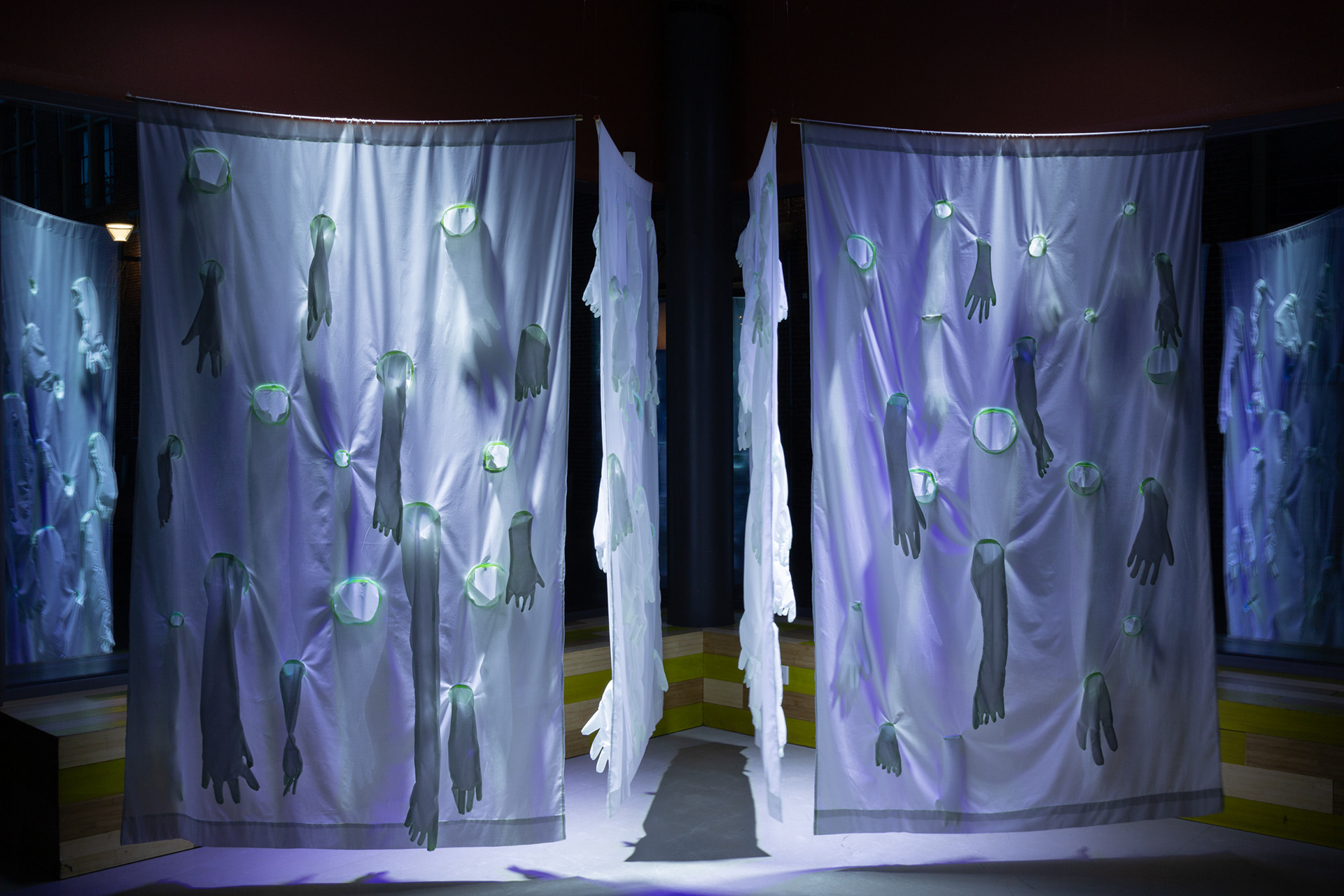 During the two-week
WINDOWSHOPPERS
residency by
Noordernaars
 at Neushoorn in Leeuwarden, I considered the changes of communication due to the pandemic. Advice to keep a 1,5-meter distance and restrain from visiting friends and family have resulted in skin hunger. A term that most of us learned about in the last year. We have got to evaluate our friendships and, on the spot, decide whether someone is worth the risk of hugging. I call it stolen hugs.
Inspired by the cuddle curtains, which are used to hug beloved ones without the risk of spreading infection, and my personal experiences regarding the first months of the pandemic, I aimed to create a monumental textile work.
HUGLOVES
is lit with white and UV LED lights allowing the audience to experience the work differently depending on the time of the day. The Coronavirus outbreak has led to an increased sale of UV lights, known to be effective for disinfection and the elimination of bacteria and viruses.
HUGLOVES
is part of my ongoing new project titled
Guide to Social Interaction During Pandemic
, which will be realised as an artist book at the end of the year 2021.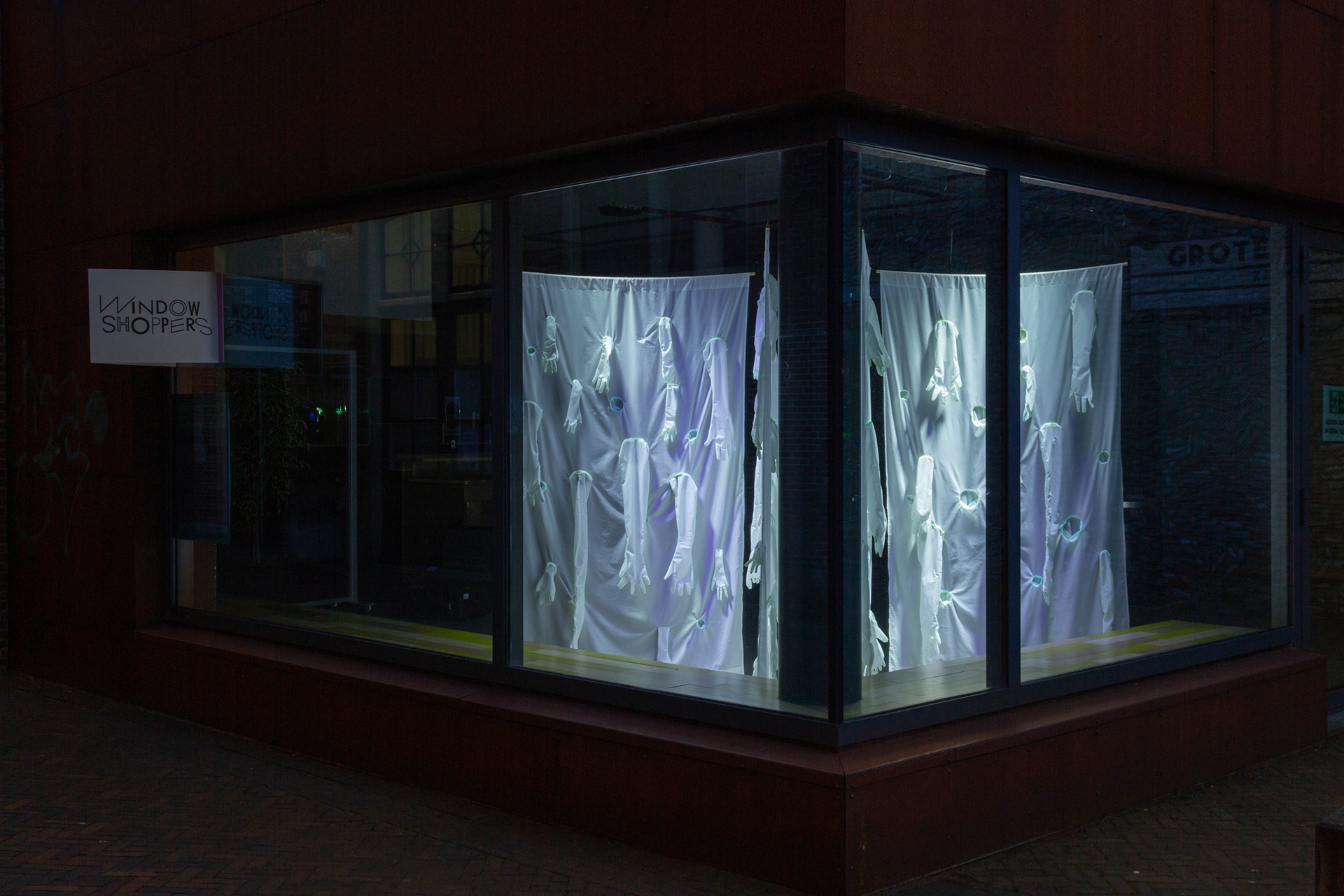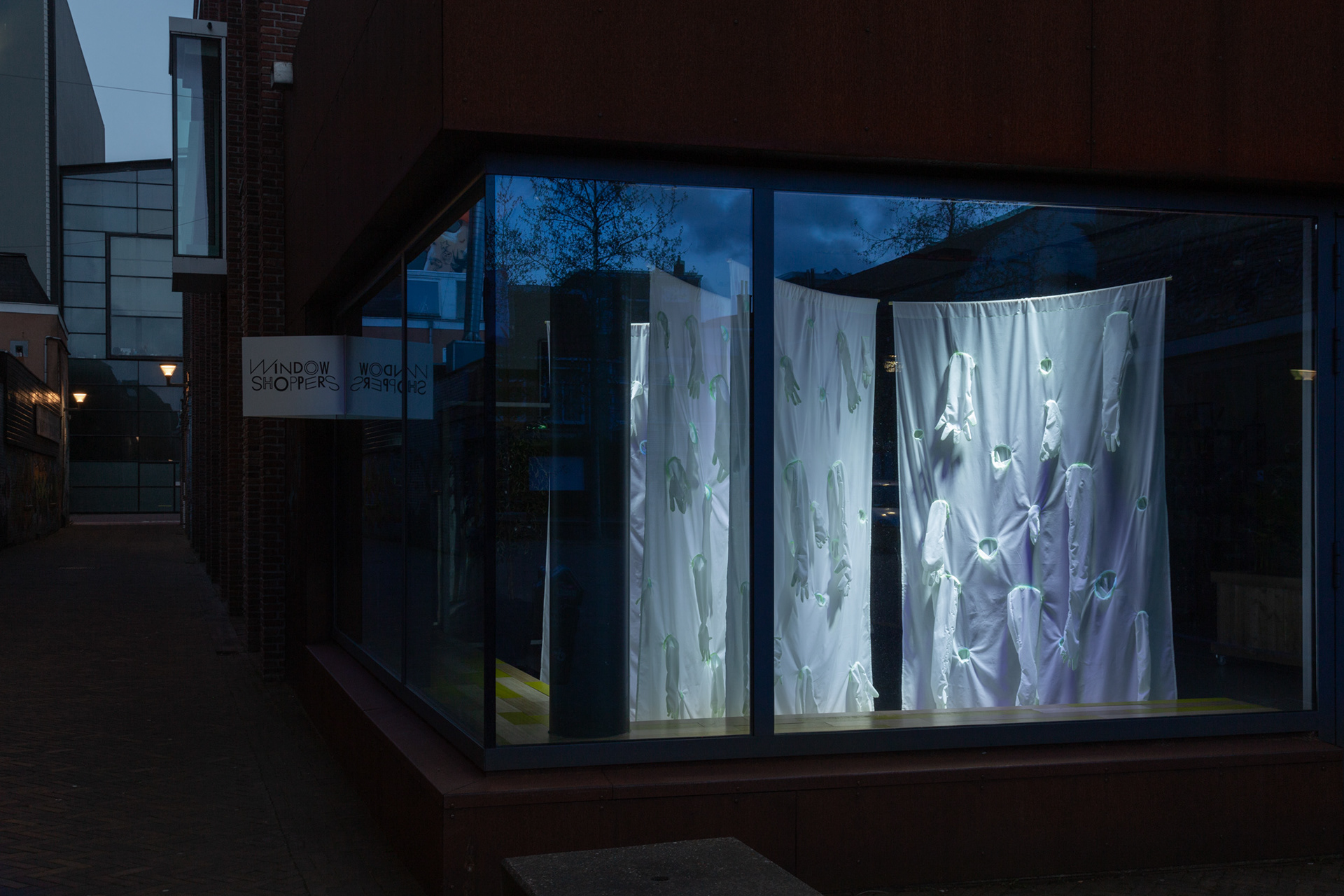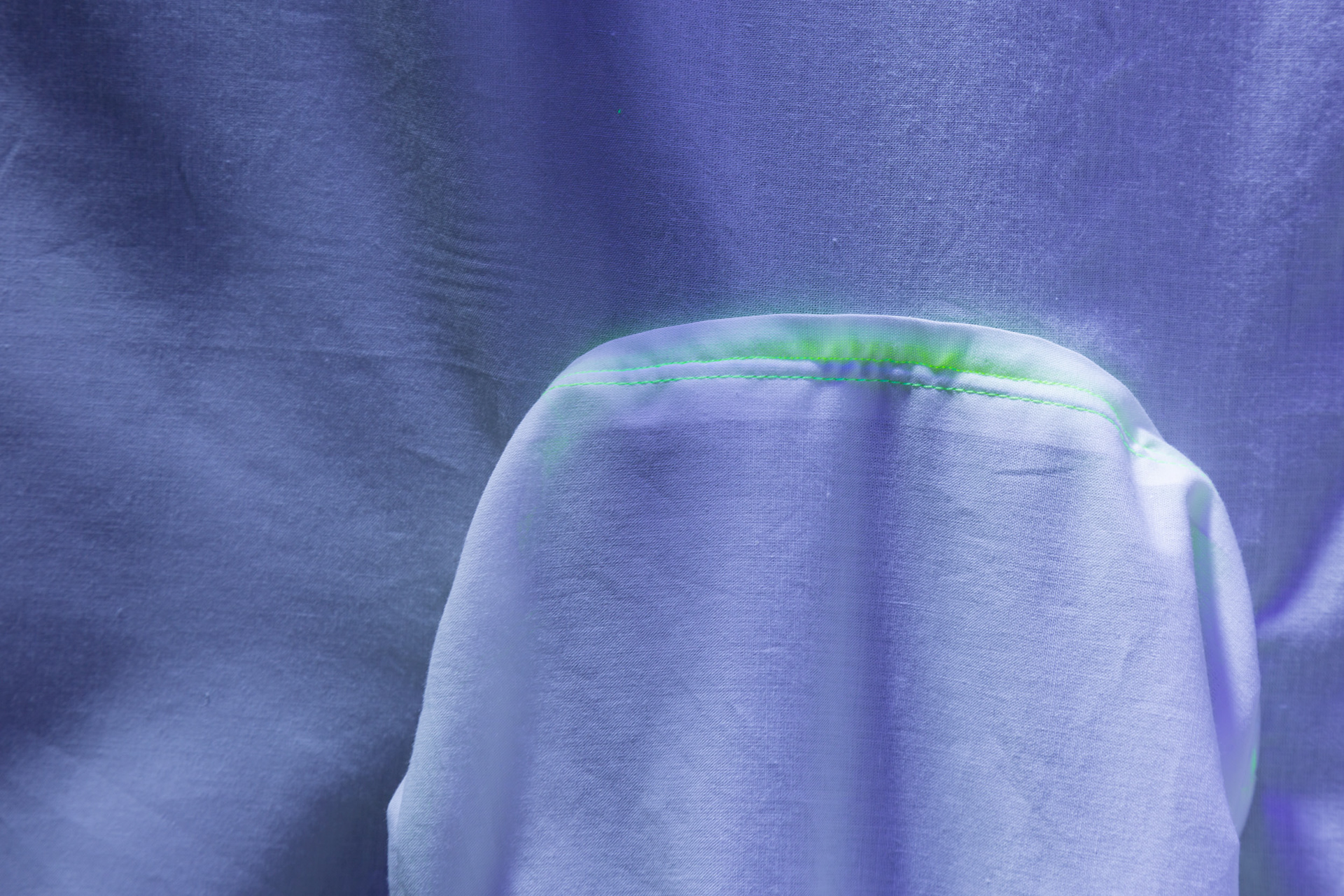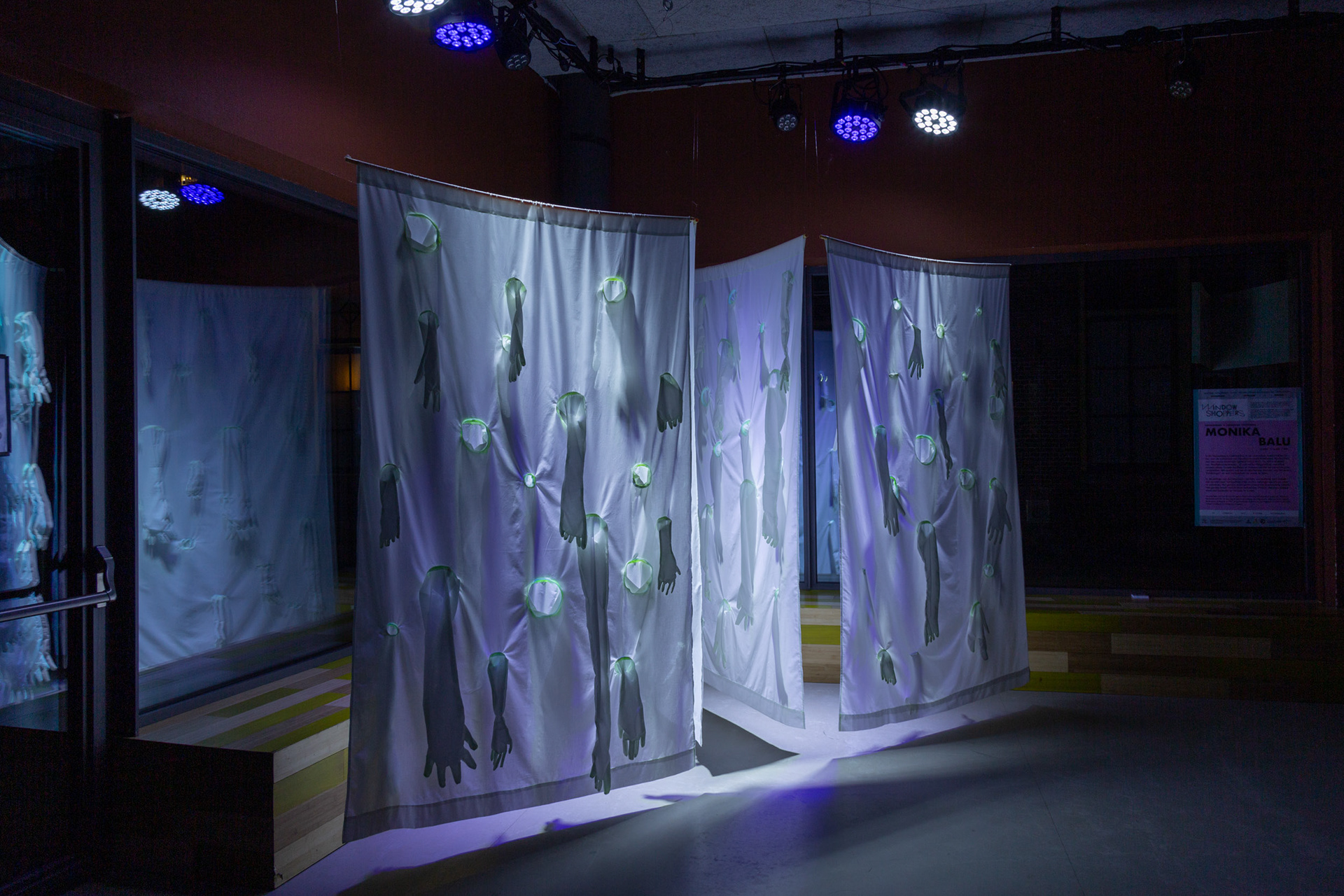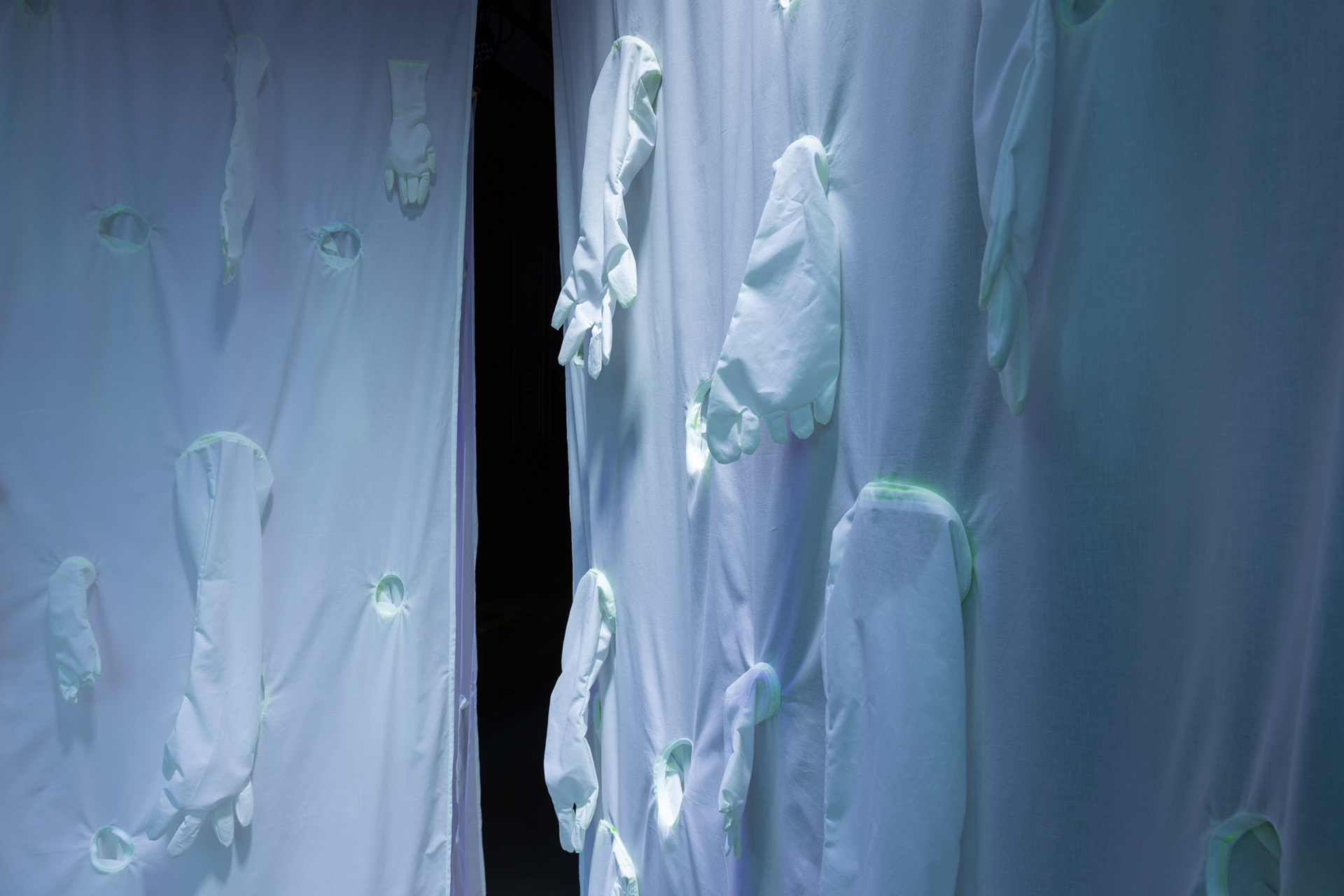 What did it take to make
HUGLOVES
? 
A pandemic, a Monika, and a sewing machine.
Organic textile:

1.4 m x 21 m
Fluorescent thread:

1.2 km
Scissors:

3 and 1 roller cutter
Final result:

4 pieces of 138 x 220 cm
Total amount of gloves & socks:

80
Kinder Buenos:

10 and counting